Inside look and haul : PEACEMINUSONE's Pop-Up in Hong Kong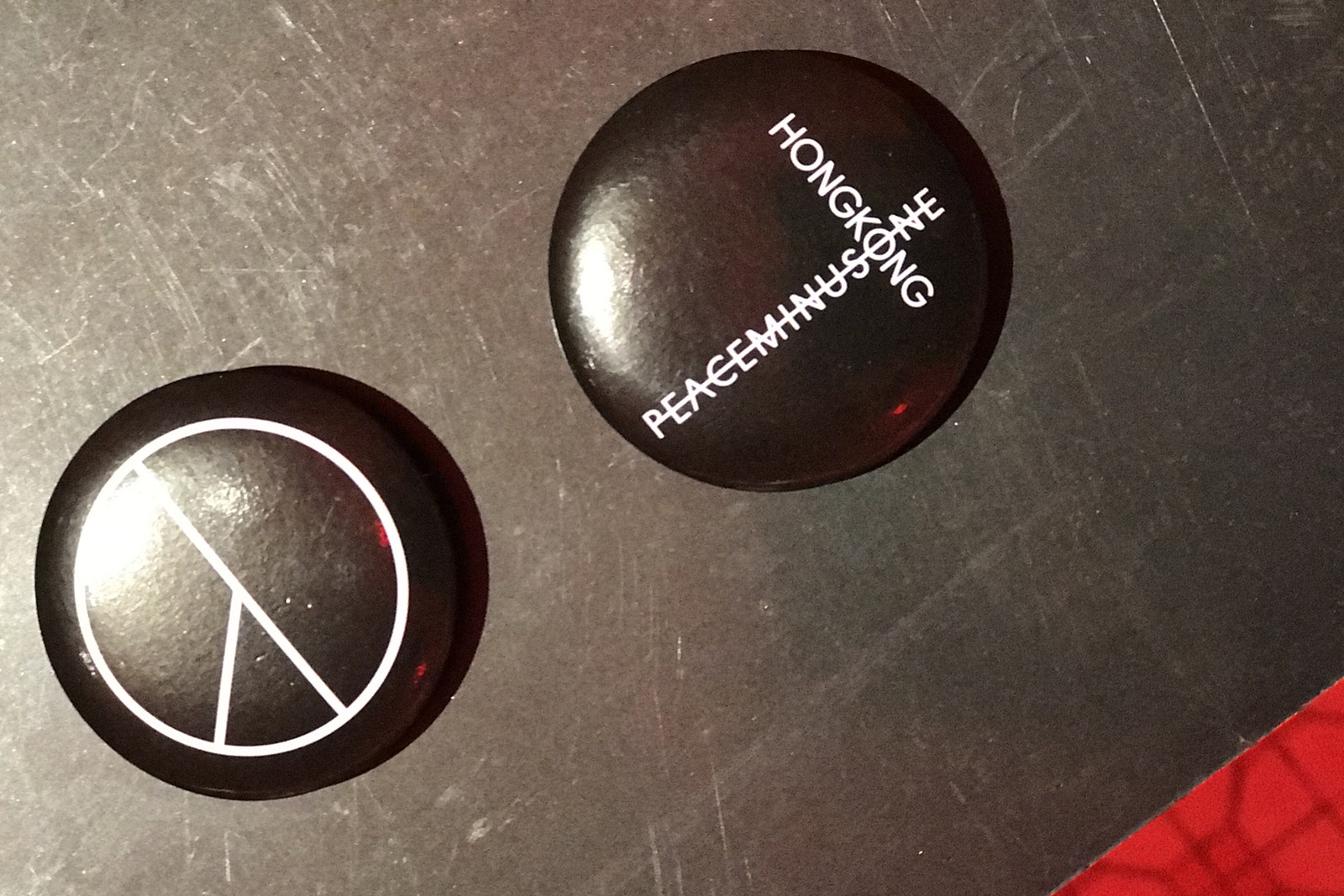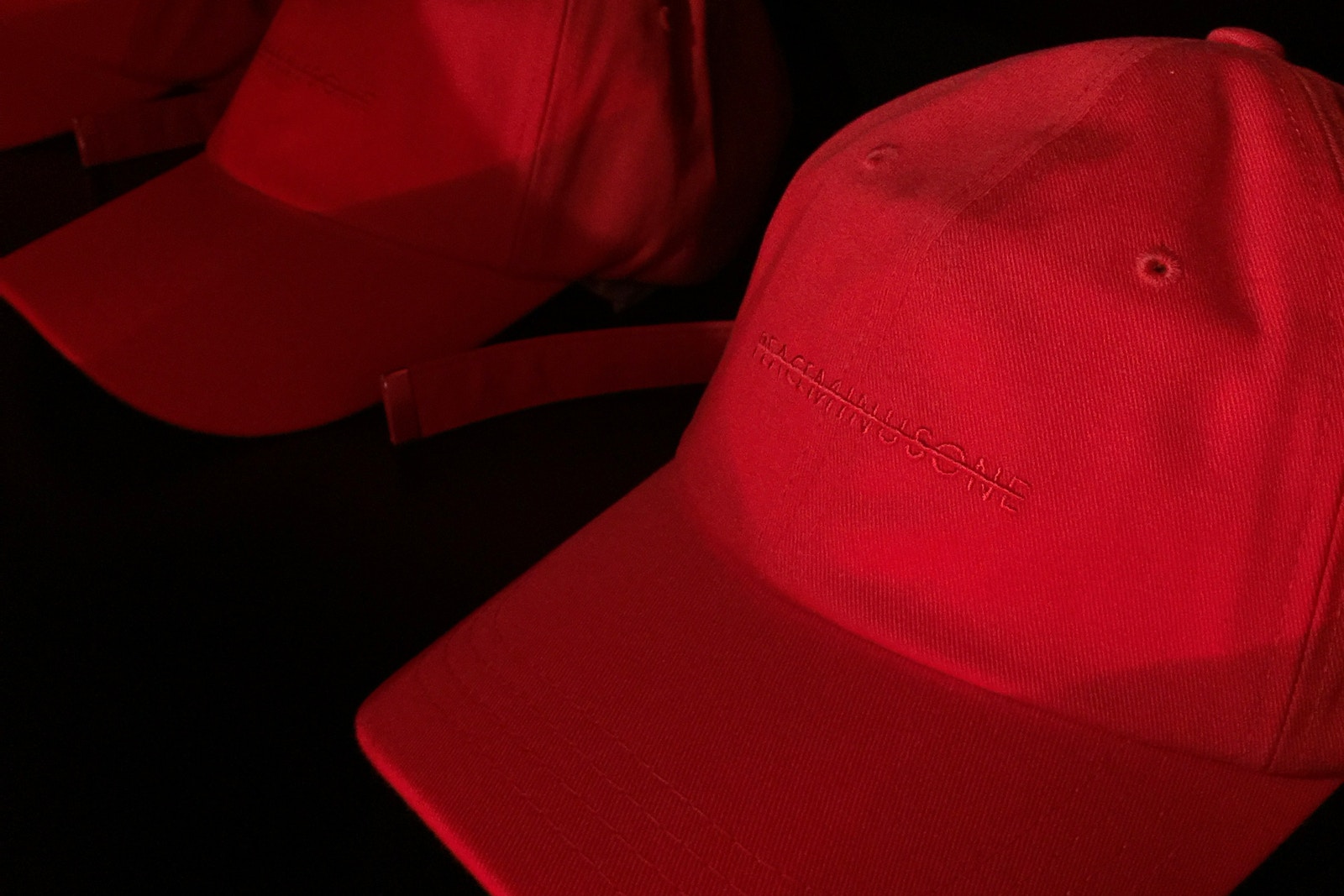 As G-Dragon embarked on his world tour, so did PEACEMINUSONE by opening a series of Pop-Up stores around the world. Aligning with G-Dragon's tour schedule, the Pop-Ups are offering fans around the world the opportunity to grab their favourite items as well as new exclusive items.
Most of the items have been previously available on the PEACEMINUSONE online store, but shipping to Europe is extremely expensive. Also, as we all remember the Dover Street Market stock was sold-out within the oppening day, it is safe to say that Europe is hungry for a new PMO drop.
While we wait for G-Dragon's tour to come to Europe and hopefully, PMO as well, here is what went down at the Hong Kong Pop-Up.
Entry System
For the Hong Kong Pop-Up a ticketing system was put in place to avoid people queuing for a long time. Each day at 8.30pm tickets would become available for the next day. Tickets were made available through Eventbrite for free. Each ticket would allow you entrance within an 1 hour time slot and you are allowed only one ticket per email address. 
The Pop-Up
Hong Kong had two venues close to each other. One "Display" venue and one "Store" venue. This meant you had to wait in two lines: first at the Display store to get your order form and see PMO's Exhibition and then in front of the actual shop (plus the huge queue at the till).
Prices
As you already know, PMO is quite pricey. However, it does have a few budget items which sadly, you are not allowed in unlimited number. There are four types of tapes and you have to choose two. Out of four types of key rings you have to choose only one. It is REALLY HARD. Check full items list and prices in the image (£1 is about HK$10 so just divide by 10 to find out £ prices).
PMO x HK HAUL
Being on a budget, and with all Bulldog Clips sold out by the 2nd time slot this is what you get:
1. PMO Keyring Glitter Hologram - £7
You get to see all the key rings in the "Store" venue and while the Red Glitter keyring looks just as amazing and is the theme colour of PMO, I simply loved the hologram one.
2. PMO Chopsticks - £17
Chopsticks are a cool accessory lately due to Supreme, but seriously, the PMO ones look a million times better. Elegant, sparkly, hologram.
3. PMO Mini Mote Red & Black - £10 & £9
The black mini note is a bit thiner than the red one and I would have prefferd it not to be a mini math notebook. However, the red one is amazing in paper quality. A true sketching heaven. 
5. PMO Masking Tape Red & Black - £4 & £4
Being allowed to get only two masking tapes almost makes me not to use them until I manage to get some more. This should really be made available more and in larger quantities.  
6. PMO x HK Pin button - £4
It look just like any other pin in regards to quality and everything else. Another one that I really think should be made available in larger quantities.
7.  PMO x HK Sticker Set - £6
The stickers don't have Hong Kong featured anywhere despite the name on the order list. We will wait and see if they will maybe be available again in the future as I really don't see why not.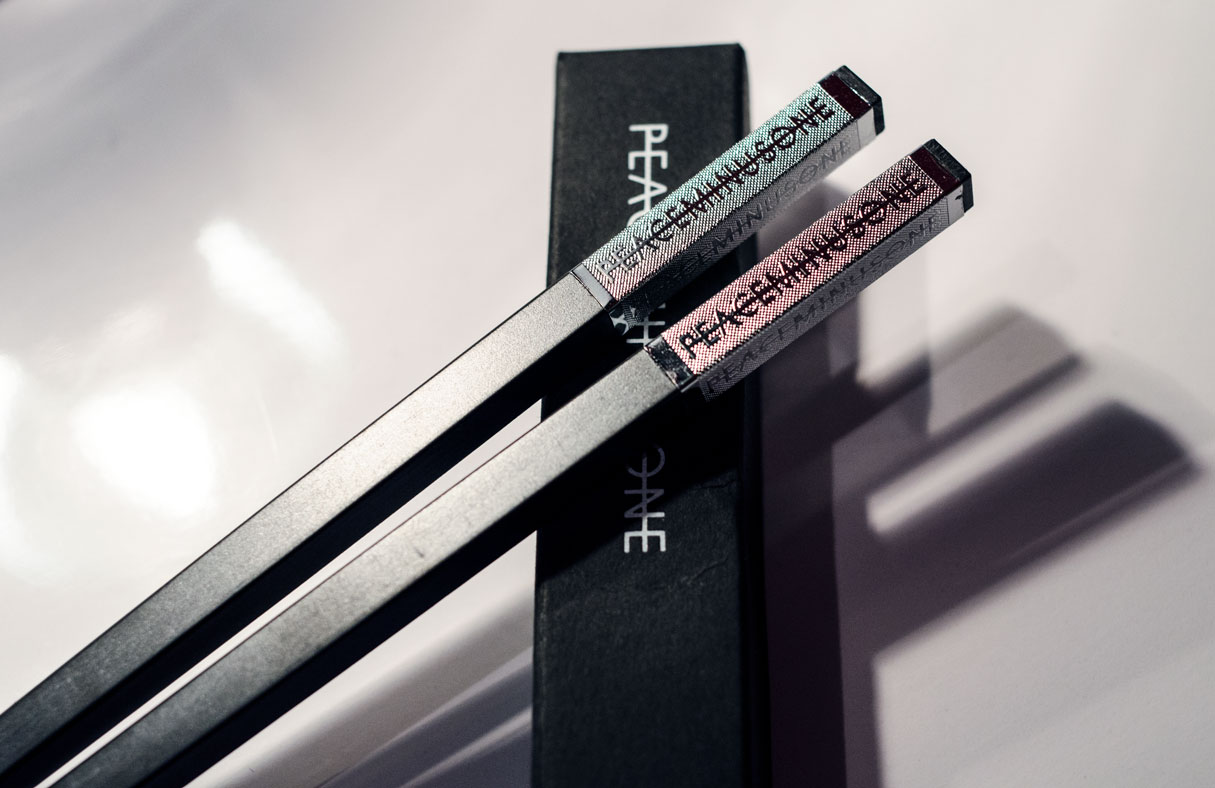 Which one is your favourite item from PMO?